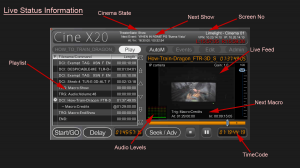 The dCine player platform grew out of our eCinema Player product.  It is a digital media player that supports eCinema presentations be it for pre-show or feature.  It incorporates a slave or master Automation with full web based control and remote monitoring.  IP camera support. Industrial IO-box, IP-Automation.  The interface automatically configures itself to your needs.
digitAll has developed a proprietory DRM/Encryption, Watermarking and CineLOCK (secure content path) system used in the distribution of eCinema feature content.  Like DCI (Hollywood feature films) distribution, the content is protected at all times.
TMS (Theatre Management System) functions are also incorporated with full POS (Point of Sale) integration and scheduling.  This incorporates automatic media management moving media around the complex as required. This including KDM keys to unlock protected content.
Seamless integration with DCI players making the move from "e" to "d" seamless resulting in less training.
Cloud based technologies let the system be administered locally or from remote locations over VPN (Virtual Private Networks)
Streaming of alternate content around a complex is a few button clicks away.  Be it satellite or digital terrestrial TV, any screen in your complex can have any channel displayed.  This is a full digital path archiving best possible result from alternate content sources.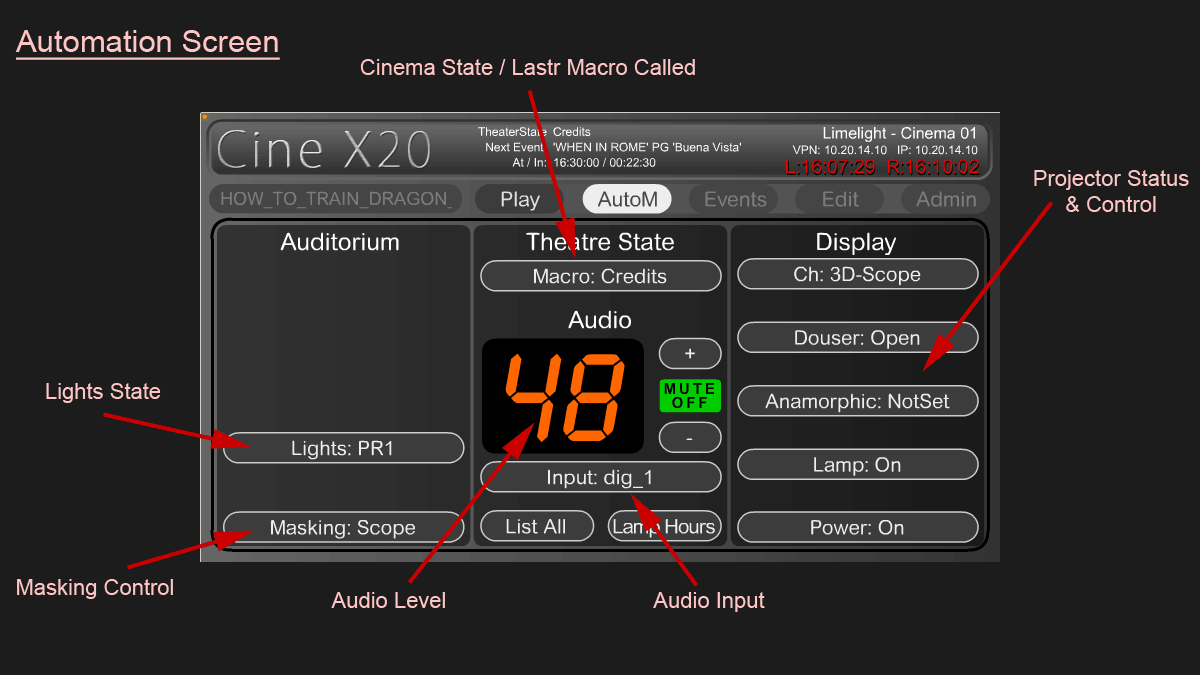 The dCine product is designed to take the cinema operator to the next stage of cinema operations, taking advantage of "going digital".
dCine X21 (black 3U box, optional touchscreen below)
dCine X20 (silver box, integrated touch screens)
Options
TouchScreen
IO-Box (Contact closure messages into and out of the player)
BioBox Touchscreen Bracket
Interface
Easy to manage, intuitive interface
Web interface & remote management
Easy to program Playlist(s)
Edit video IN & OUT points, add cues etc.
Advanced programming (subroutines etc.)
Video
2K Playback (and lower resolutions)
3D Playback
Mixing of formats and frame rates (PAL, NTSC, HD, etc)
Media Aspect Ratio Converter (ARC)
Advanced Video Scaler – Mpeg2, 80 Mbit (Original DCI spec)
Mpeg4, 80 Mbit
H264, 40 Mbit (4:4:4 and 4K coming in future release)
Adobe Flash (swf) for real-time generated graphics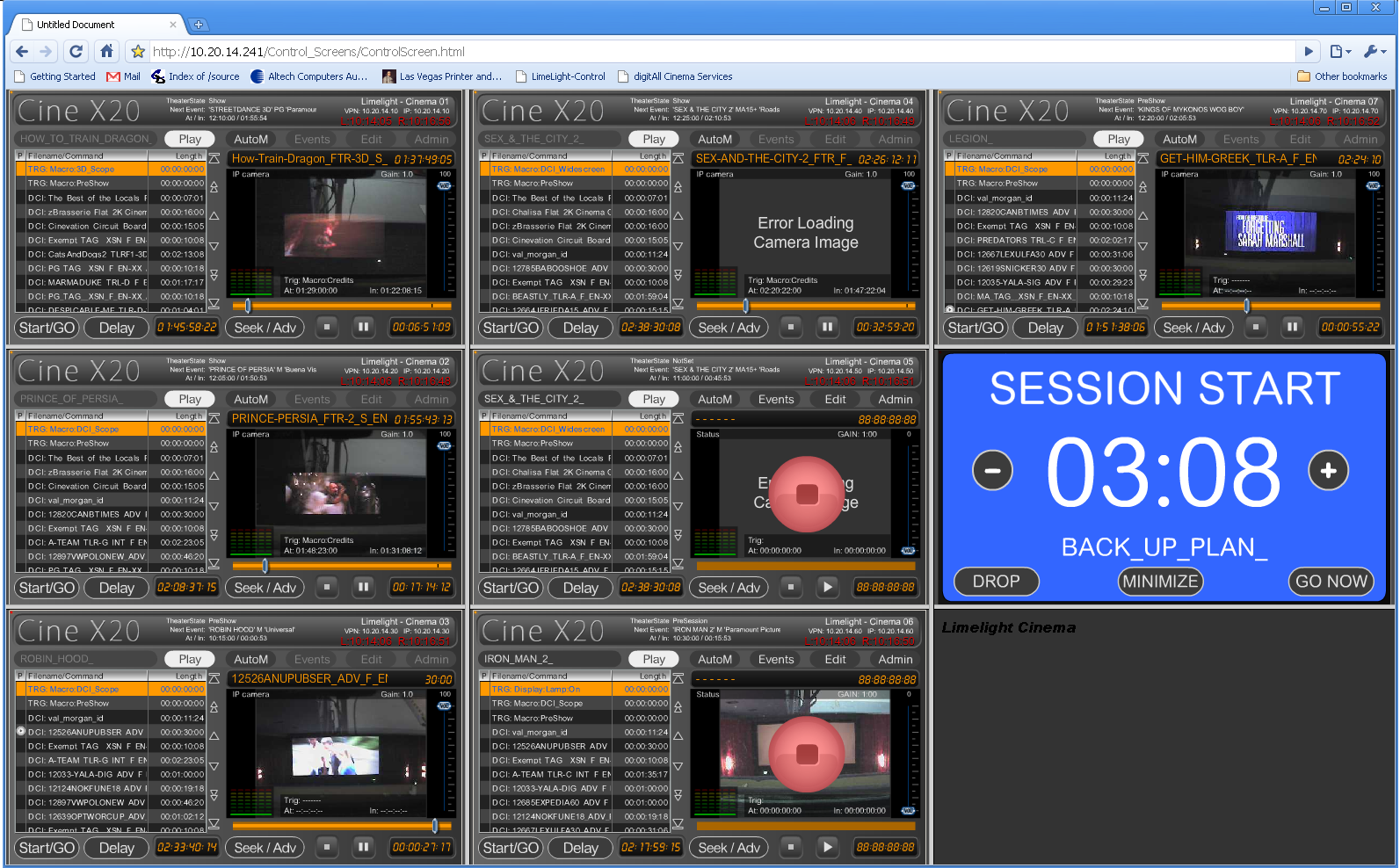 Audio
5.1, Quad, Stereo, & Mono support
Auto Audio Matrix
Formats supported (MPA, AC3, AAC, PCM, etc.)
real time media audio controls (Adjust Centre, Sur, etc.)
Media Management
Direct ingestion (DVD, USB, or Harddrive)
HTTP upload
FTP upload
Sync To and Sync From
Site/Network Manager Controlled
Automation
Master and/or Slave
Projector control (Serial or IP)
Cue Trigger In & Out (Serial, IP, or Relay)
24 Relay module (option)
Control lights, doors, curtains etc.
Warranty & Service
30 day Money back guarantee
12 month Warranty
Online & telephone support
For more information, please see the Documentation and FAQ section.
For informational and training videos please see the Support section and the video library.